Please click the RESEARCH tab for your research request needs, make a purchase in our gift shop STORE tab (curbside pick up, bi-weekly no contact delivery to Becker County residents 12/1-12/18 or shipped), or sign up for a virtual class or STEAM Kit in the STORE tab. We will also be adding virtual tours of our exhibits and virtual lesson plans on our collection in the EXHIBITS tab.
Stay safe and remember to journal this holiday season. Your story will give future generations the opportunity to learn about today's events and how old traditions were adjusted and new traditions created.

Please contact us at 218-847-2938 or email info@beckercountyhistory.org for more information. Thank You.
Fill Out a Pledge Form Here To Pledge To Our Capital Campaign
OR
Make a One Time Donation To Our Capital Campaign By Clicking Here
Camera will return to the building construction after the Ice Harvest / Palace! In the meantime see all the views at iceharvestdl.org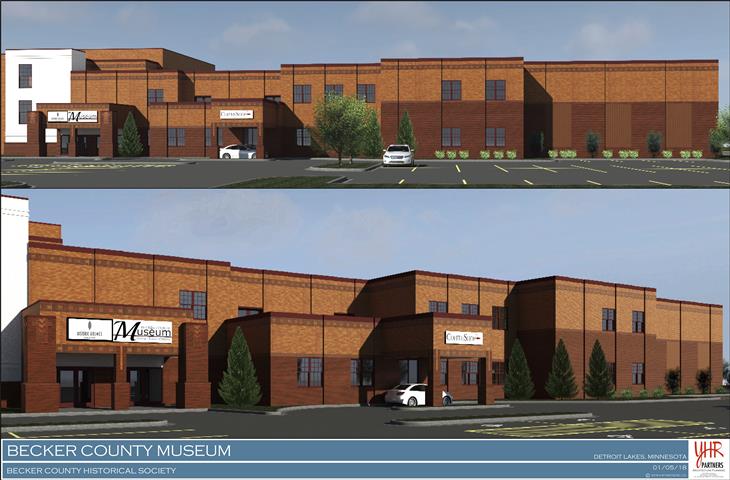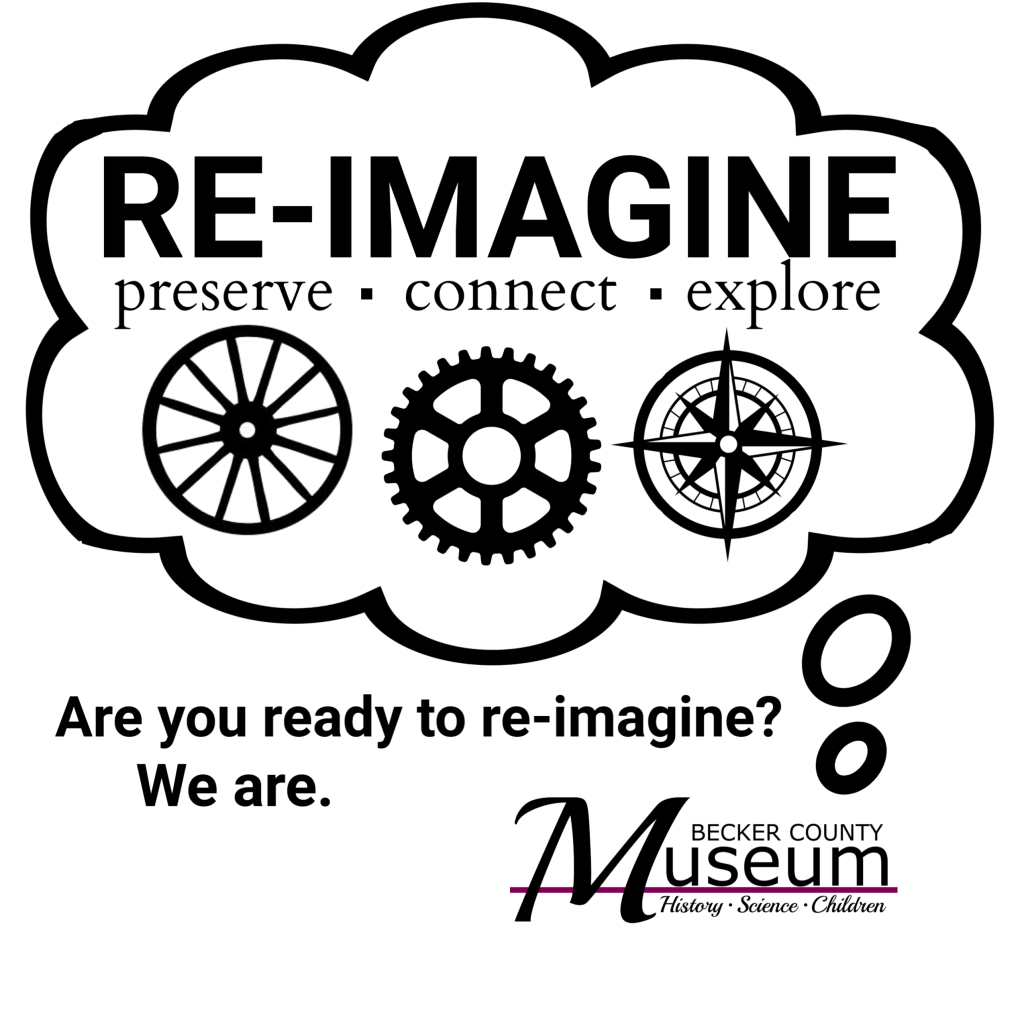 In 1882, the citizens of Becker County recognized the need to preserve the history of the community. The result was the Pioneer Settlers Union, a group comprised of many founding residents, who actively worked to preserve the history of their community as it was happening. In 1924, this organization was renamed the Becker County Historical Society.
The Becker County Museum, founded in 1943, was initially housed in the basement of the Becker County Courthouse. Prior to that time, the "collection" was stored in a closet at the Detroit Lakes Public Library. The President of the Board of Trustees held the key!
As the collection grew, there were plans to renovate the old Holmes School building as a museum. However, a fire in 1980 prevented that from happening. In 1989, the Becker County Historical Society purchased our current building from the Assemblies of God congregation and converted it to the present museum.
Our current collection includes over 14,000 photographs and over 20,000 artifacts. We also have a research library open to the public during regular business hours, 10am until 4pm Tuesday through Saturday. Admission to the Museum, including the research library, is $5 per day for adults. All kids and all Museum Members enjoy free admission.
For Membership information, please call the Museum or stop in!
It is the policy of the Becker County Historical Society & Museum to provide equal opportunities to all people through exhibits, education and programming regardless of race, color, age, creed, religion, sex, sexual orientation, ancestry, national origin, marital status, or handicap/disability.
Becker County Museum: Keeping history alive!
714 Summit Avenue, Detroit Lakes, MN 56501 PO Box 622 218-847-2938 info@beckercountyhistory.org